With The Unico System Small Is Huge
With Unico System heating and cooling, small really is huge. The Unico System is small, a lot smaller than conventional HVAC systems ⎯ eliminating the need for ugly soffits and large, noisy registers while providing whisper-quiet, draft-free even temperatures preferred by homeowners and HVAC contractors across the nation!
A New Generation in Comfort
Welcome to the Unico System, a high-velocity heating and cooling system that offers superior comfort, pinpoint temperature control, and other features designed to preserve the structure and charm of your Antioch home.
Say goodbye to older heating and cooling systems that lack flexibility, drive up energy bills, and tend to accumulate dust. The Unico System provides greater flexibility, takes up less space, and operates so quietly that you may not notice it running.
Enjoy a modern-day heating and cooling system that fits your older home like a glove.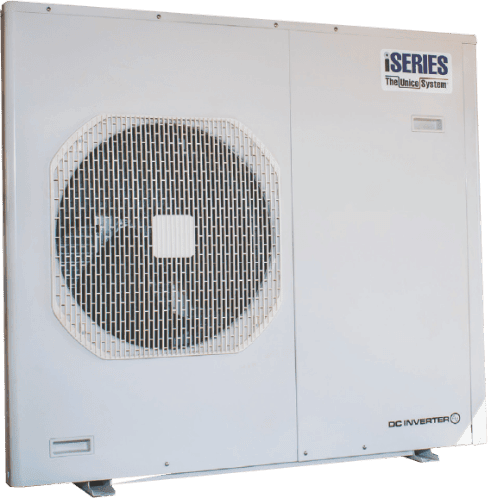 The Unico Difference
At , we believe in good old-fashioned customer service. We guarantee 100 percent complete satisfaction or your money back. Our goal is to create a lifelong relationship with every client.
What makes Unico so unique?
The Unico System is much smaller than conventional HVAC systems, eliminating the need for ugly soffits and large, noisy registers.
Because the Unico ducts are a quarter of the size of typical air ducts, they can easily weave through existing ceiling wall and floor cavities without compromising the architectural integrity of your Pittsburg home.
The Unico System offers the perfect solution for homes or buildings with little space for available ductwork. For older homes, new construction projects, and green sustainable construction, Unico gives you total design flexibility and seamless installation.
The Unico System is the only HVAC system endorsed by the National Trust for Historic Preservation. It offers value and comfort in a way no other system can provide.
Enhance Your Indoor Air Quality
The Unico System manages heat loss and air leaks in your HVAC system far better than conventional ductwork. Because the Unico ductwork has one-third the surface area of typical ducting, it has one-third less thermal loss.
The supply tubing is also wrapped with insulation and an outer vapor barrier, keeping nearly all of the thermal energy within the duct.
The Unico ductwork is engineered for simplicity and air tightness. ENERGY STAR® notes that traditional systems can lose up to 25 percent of the airflow they produce because of leaky ductwork. The Unico System loses less than five percent.
The Unico System adapts perfectly to any residential, multifamily, commercial, or industrial setting. It operates like any other central air system—only with more benefits.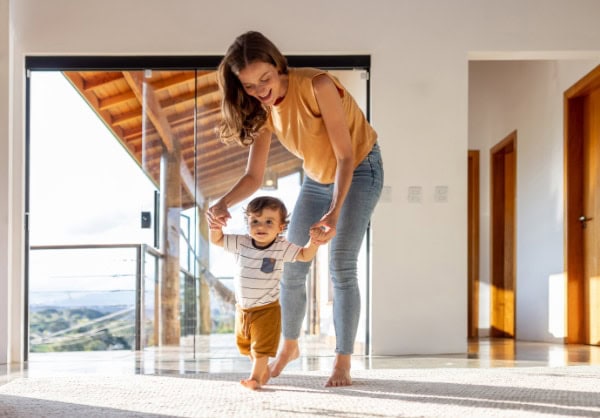 Even Temperatures and Less Humidity
Unico's high-velocity technology means the temperature throughout your Concord home is never greater than two degrees from the thermostat setting.
Unico uses Aspiration technology. Conventional forced-air systems dump air into a room, creating wide temperature swings. The Unico System gently draws air into a room, creating draft-free comfort and even temperatures in every room, wall to wall, ceiling to floor.
The Unico System removes 30 percent more humidity than a conventional HVAC system. You can comfortably set the thermostat higher in the summer, saving you money on energy costs one degree at a time.
A Whisper-Quiet Operation
The Unico System is the quietest HVAC system on the market today, using sound-absorbing insulation to reduce vibrations. The custom ductwork works like a muffler, delivering a near-silent, comfortable performance.
Choose from a wide variety of slotted or round outlets made of wood, metal, and other sustainable materials to fit any decor in your home or business. The outlets come in several colors and can be stained to match a wood floor. Our Air Synergy team can install them on the ceilings, floors, or walls, depending on the design of your home.
Take advantage of superior comfort and control over traditional HVAC systems. Go with Unico.
Shop Online With the Unico Products Guide

Eco-Friendly Heating Options
Unico heating systems offer flexibility, higher efficiency, and a smaller footprint to fit your construction envelope. Here are the many ways you can heat your California home:
Hot Water Coil—This method can be used as primary heating or as a supplement to radiators (free-standing or baseboard) and pair up exceptionally with radiant floor systems.
Heat pump with auxiliary—This method delivers higher inside temperatures when outside temperatures fall.
Electric duct heater—Unico electric duct heaters can be used for primary or auxiliary heat.
About Unico
Located in Missouri, Unico is a leader in small duct heating and cooling systems. The company is family-owned, operating throughout the United States, Canada, and over 28 countries around the globe.